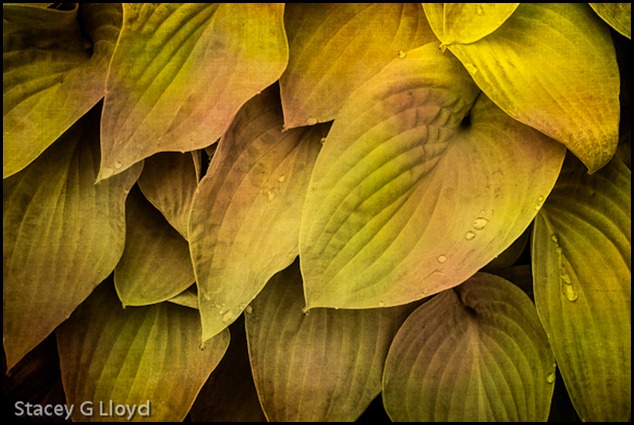 Every now and then I like to play with an image and look at what variations evolve. The lead image is the final result of last night's play. Before I write about the steps I took, I would like to address the composition. The Hosta leaves shown here, are just a few on a very large plant. I walked around and around the plant looking for a pleasing composition. Here are some of the considerations that went through my head as I framed this image: a focal point for the eye to rest (notice that only one leaf is mostly visible (about half of most leaves are in the frame); a nice flow (note the diagonal motion); where to place the focal point (the rule of thirds); nice placement of the water drops; soft lighting that still brought out the leave texture, etc. The original image is shown below and it came out quite well as is.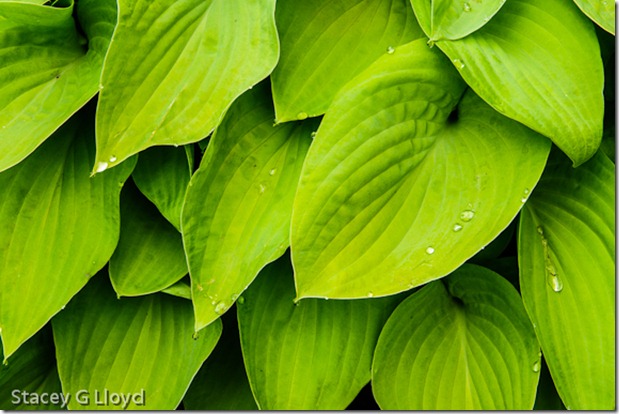 In the "lightroom", I started off thinking I would create a sepia toned version. My past experience had shown that to be real nice for foliage like this. The image was brought up in Niksoft's SilverEfx Pro and I started clicking through the presets. I found a look I liked but removed the framing and added a soft vignette. Tweaking the contrast and structure I achieved a nice overall look. Several local adjustments were then made to bring out the drops on the main leaf and address a couple minor distractions. The result is shown next.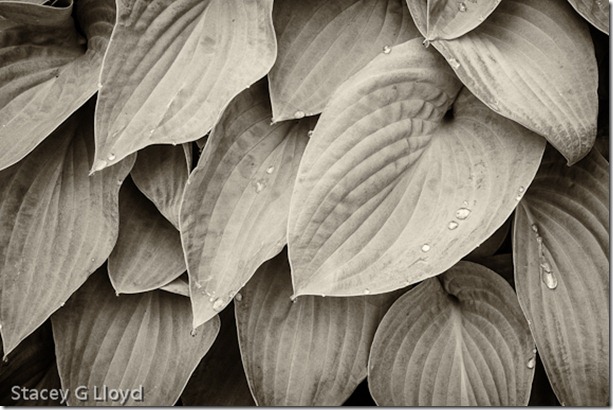 I considered stopping at this point as I was happy with the result, but then I remembered I captured a couple color wash images (flowers and foliage totally out of focus) and decided to try them out on this image. The wash is shown here.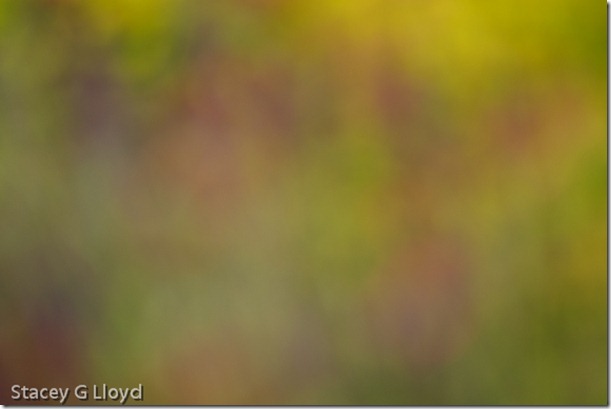 I actually placed the color wash "under" the image and then blended it with the Sepia toned image using the "Overlay" mode in Photoshop. This is what brought most of the unusual coloring to the final image. Finally, to give the image a little more of a painted look I blended in a "Flypaper" texture called "Nora Batty" in the overlay mode with a hand brushed mask. The Photoshop layer stack is shown below.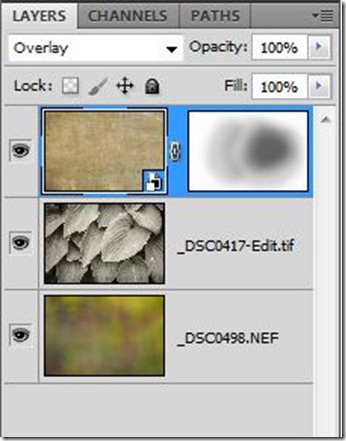 We have all kinds of tools at our disposal in today's digital photographic world. Let your mind run free and play as a child would. You will be amazed at what can come from within. The tools just allow you to capture what your mind can imagine. The more you play, the more you will know the tools and be able to create those "what if" images. Have fun.